ANALYSIS OF PRESSURE IN NATURAL FRACTURED FORMATION USING TDS TECHNIQUE
Laila D. Saleh

Adel M. Jaluta

Mouna Mohamed Marghani
الملخص
Pressure transient testing is designed to provide the engineer with a quantitative analysis of the reservoir properties. A transient test is essentially conducted by creating a pressure disturbance in the reservoir and recording the pressure response at the wellbore. Pressure transient analysis is a branch of reservoir engineering. The major purpose of well testing is to determine the ability of produce reservoir fluids.
Tiab's Direct Synthesis (TDS) technique is a direct method to interpret transit well pressure tests without type curve matching. The method uses log-log Plot of the pressure and pressure derivative versus time to compute reservoir parameters such as permeability, wellbore storage, skin factor, drainage area, distance to the boundaries, storage coefficient, and inter-porosity flow parameters among other. The main objective of the study is to understand the TDS and try to apply it on Libyan natural fracture Formations; in addition the technique was compared with conventional Methods (Horner plot).
Two cases are presented in this study to illustrate TDS technique, two cases from Libyan oil field. Based on the results, the TDS technique will be useful method for analyzing pressure test.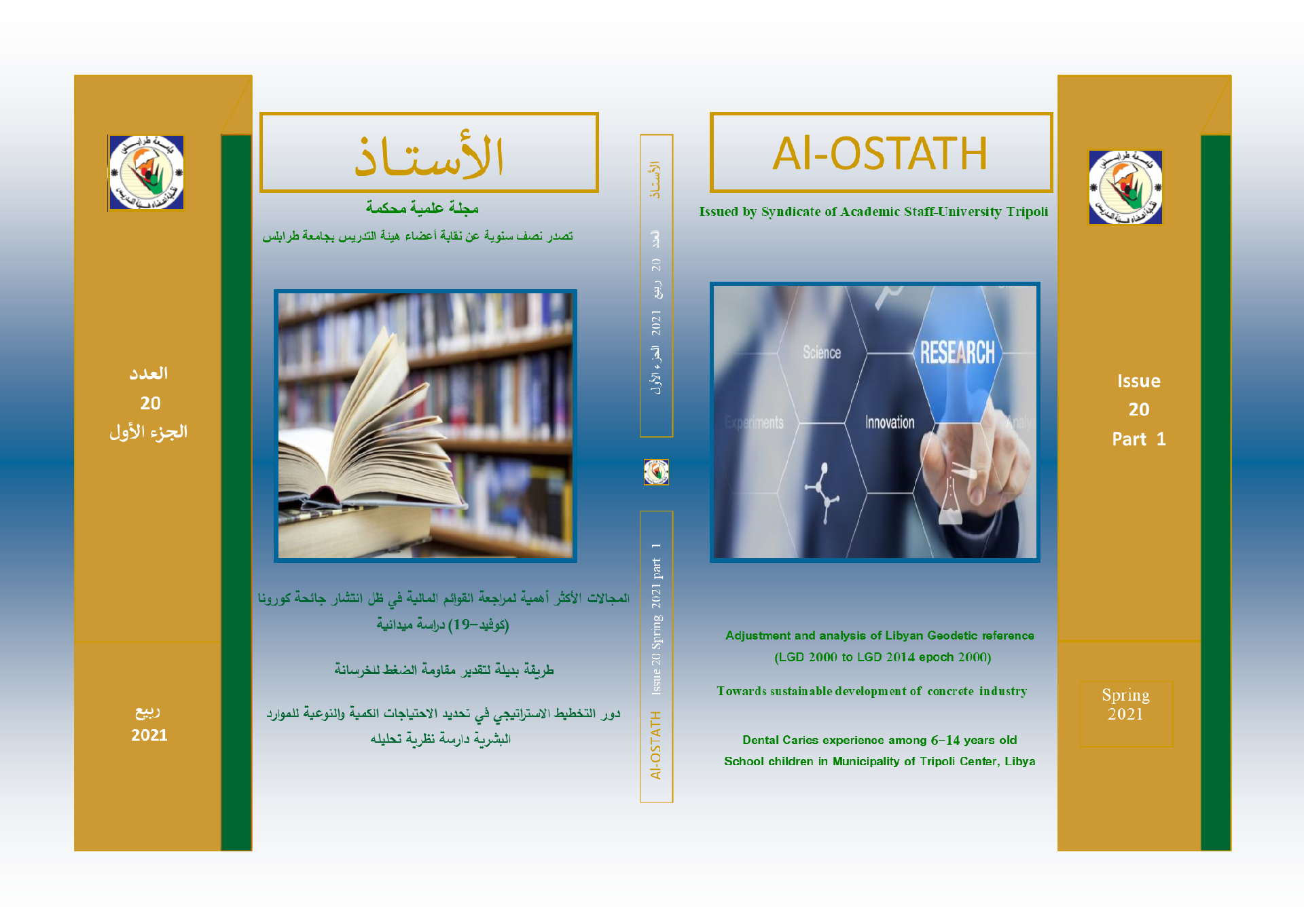 كيفية الاقتباس
Saleh, L. D., Jaluta, A. M., & Marghani, M. M. (2021). ANALYSIS OF PRESSURE IN NATURAL FRACTURED FORMATION USING TDS TECHNIQUE. الأستاذ, 20(1). استرجع في من https://uotpa.org.ly/alostath/index.php/alostath/article/view/242